We are coming into the home stretch with getting our Garden Shed and Fence plans approved, friends! This coming week I go in to visit with the City Planning Department and see if we can nail this thing down before summer break begins…
City Ordinances
Most of this spring, I have been sending emails back and forth about the fence and shed plans. Part of what the City needed to see was something I didn't expect… Anyway, I will get to that in a minute, but here is a photograph of our Proposed Shed plan marked out and a 15′ line behind it (all in yellow measuring tapes).
Most of us know that in cities there are easements of land which we all take care of but we don't actually "own." We don't pay taxes on that part in case the city decides to widen the roadway, dig up utility lines or put in water drainage systems underneath. For ours, that is a BIG 10′ section of land.
Whenever you wish to build or place a shed that is larger than 120 sq. ft., then a permit needs to be applied for and the city planners need to approve your plans. It's all for safety reasons and in our case there have been concerned about wind ratings for the structure and its tie-downs since there can be Cat. 1 tornadoes and straight winds whipping through the area!
What I didn't know is that the City also has a "No Build" area another 15′ from the property line… That's 25′ from the main road that we aren't supposed to build anything major on. To me, that is just silly and a waste of valuable property. I see sheds in homeowners' sideyards all over the city so we are asking for a Variance.
In my many emails, I've found the City Codes for adding structures, and have addressed why we should be allowed to allowed to put the proposed shed here along the back fence but close to the side fence (which will be moving out 3′).
Here are the surveyor stakes laid out and you can see the narrowing which follows the curve of the main street, more or less. We have left all of the surveyor stakes until we begin putting in posts for the new fence.
Our Proposed Shed ~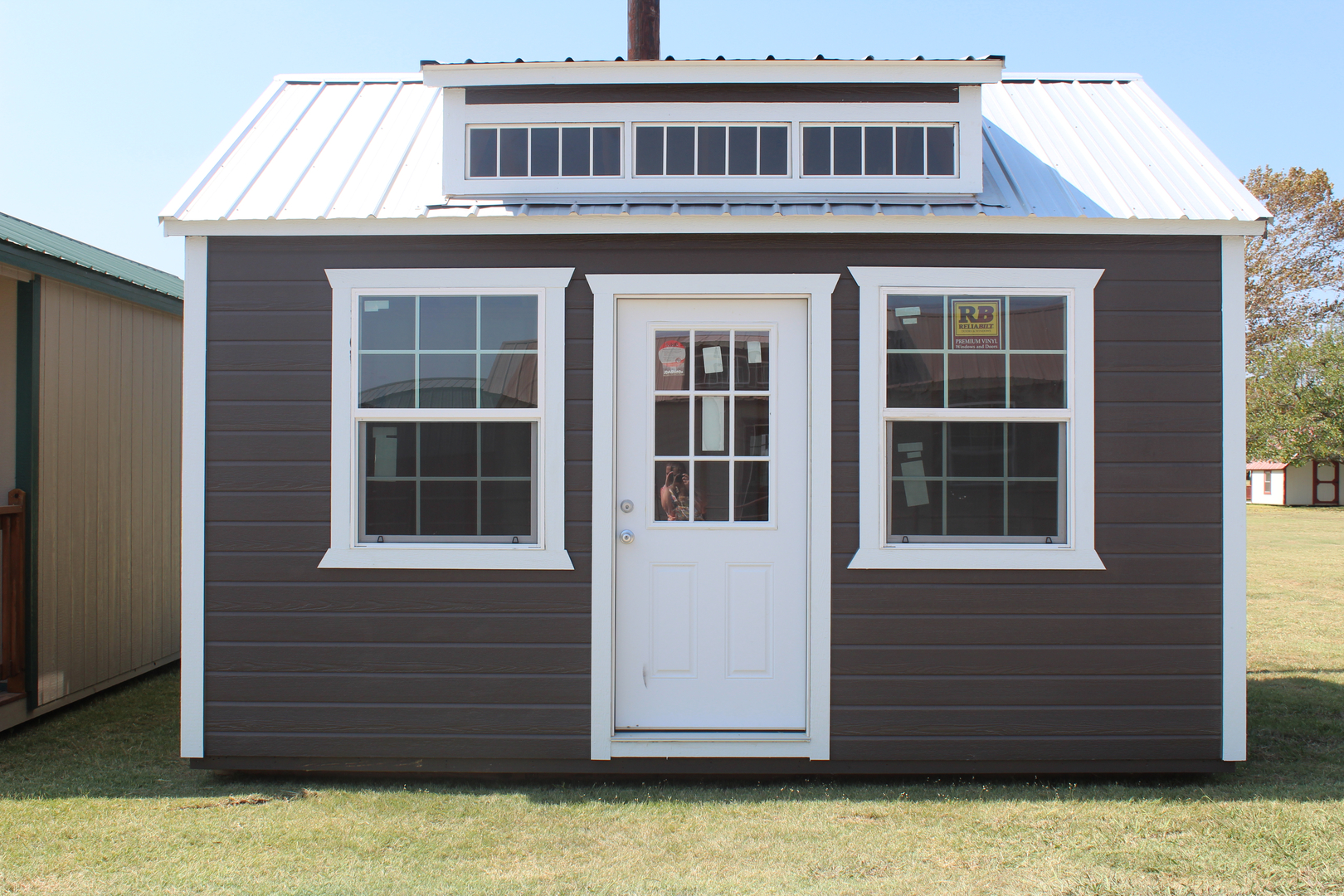 Our Garden Shed will look very similar to this shed with the dormer windows but in a medium grey with white trim. I have gone back and forth between a white roof and charcoal. What do you think?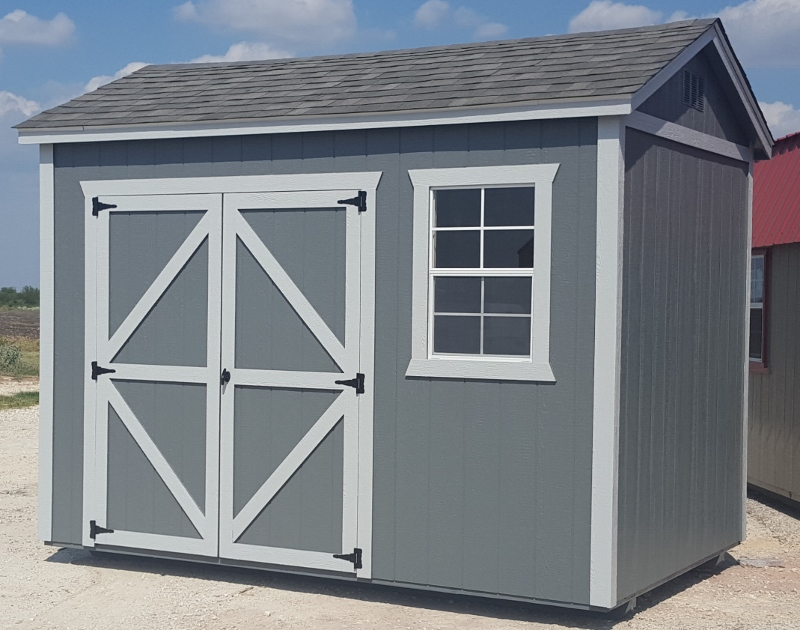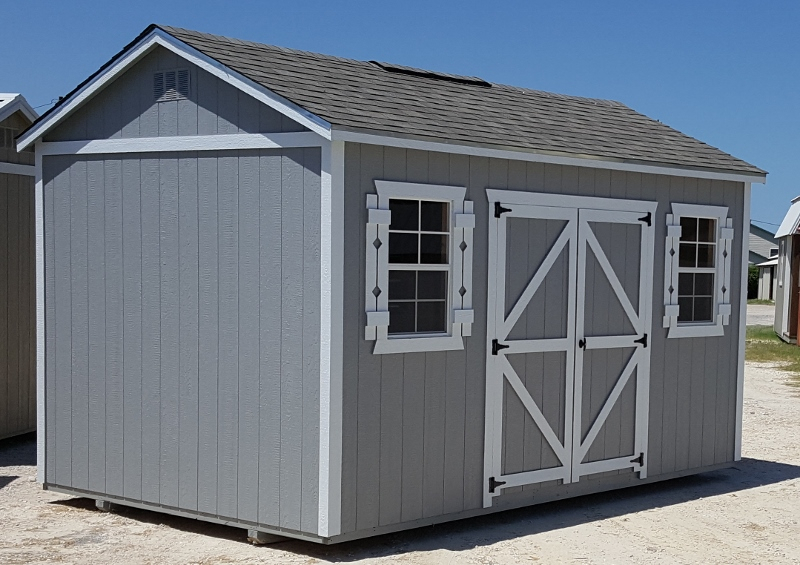 Here are a couple of other sheds Wolf Valley Buildings makes which have the charcoal roofs. Ours will be metal.
What we are having made is called a Cabin Shell, like the top photo. It will have upper storage inside and I am really excited about it! I'll move the potting bench inside and we are planning on having electrical run to it. Wolf Valley is building it with electrical outlets, overhead ceiling boxes and an outside electrical box built with it.
Now if the City will approve our plans and allow us to put the shed where we would like it!
Can't you just see the new shed down there? This would be one of the nice views towards it. It will angle towards the house and our dining room a little so it can be seen from the patio and dining room.
Be prepared to wait
When asking for a Variance, all paperwork has to go infront of the Planning Commission for approval and this can take some time. The paperwork on the city website says 1-2 months as the commission only meets once per month.
So when I go to meet with the Planning Technicians this week, I'll be bringing all of the paperwork I have so far and hopefully they will use the emails I have forwarded with all of the photographs, so the Planning Commission will be able to see what we are trying to do. 🙂
Prayers are much appreciated,
Barb 🙂