Welcome to
10 on the 10th!
If this is your first time visiting French Ethereal, welcome ~ I am sooo glad you are here!
A group of my bloggy friends are in a monthly round up of our favorite home decorating ideas, crafts, garden goodies and more ~ of which I was an alternate this time. Thank you to
Carol of Blue Sky at Home
for creating this tour!
I've created my own off-shoot post to share with you this time…
Pour yourself  
a fresh cuppa and enjoy these 10 favorites.  This month it's all about Valentine's and here are my 10 favorite things for under $10.  Please head on over afterwards to visit
Laura at Decor to Adore
to join the big tour.
Enjoy!  🙂
*A complete list of ladies participating in the big 10 on the 10th will be listed for you below as I see the link up.  I do hope you'll follow us on our blogs and on any of our social media ~ we appreciate you!

1. Ethereal Victorian stamps ~ These stamps are just perfect for creating your own Valentine's day cards, decorating gift boxes or for pretty decoupage projects.

Perfect for inviting friends over for a tea luncheon as invitations and placecards ~ just beautiful!  I know I'll be looking for a set of these soon… sigh!  Okay, I cheated on this one as this pack is $23.99 but I had to include it because they are sooo beautiful… 😉

2. Candy Hearts ~ At only a $1.00 per, those classic little sweethearts we send with our children to share on Valentine's Day, well, they aren't just for kiddos!  I like to munch on them and I am sure you do, too.  😉



3. Valentine's stickers ~ Always a favorite for us scrappers little Valentine's stickers are wonderful for dressing up place cards, putting on a letter or outside envelope when mailing loved ones a card.  Kids love 'em, too!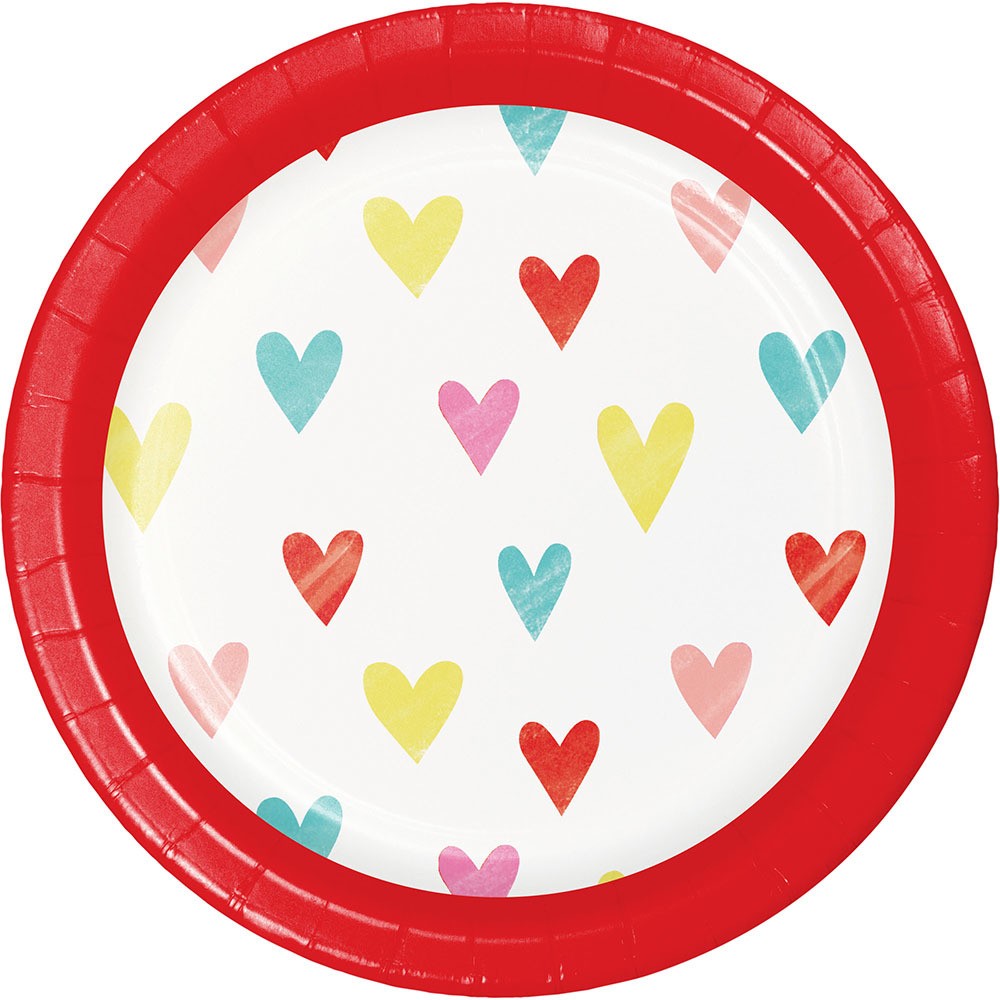 4. Little Valentine's plates ~ So cute! Serving cupcakes and any desserts always look better on pretty plates and here is a cute package of 12 adorable and affordable Valentine's dessert plates for just $2.00 a pack.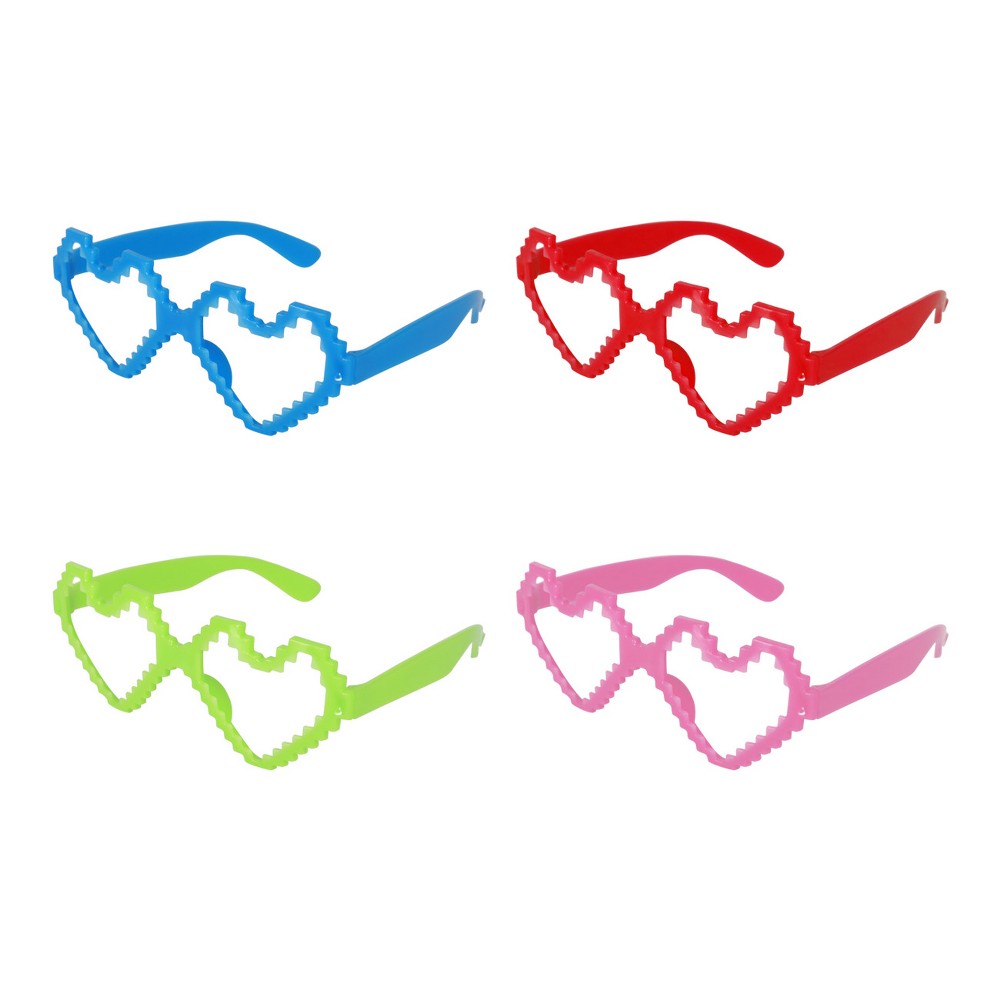 5.  Heart Shaped Glasses ~ So fun with their pixel-style frames and available at Target.com.  I could see us having a tea party and wearing these!  My friend Julie once held a tea where she gave everyone a set of red lips to all her guest!  It's fun to be goofy when hosting a party ~ breaks the ice and everyone is sure to have a good time and these sweet glasses will do the same!




6. Soft yarn for Valentine's and spring projects ~ When my daughter was just a baby I knit her a couple of sweaters and one was with this very same Sugar and Cream very fine baby yarn in a pale baby blue.  This yarn knits up beautifully and would keep your sweet babies warm and toasty.  Just $3.99-$4.99 per skein.




7. Fiskar's Heart Punch ~ OMGosh, this is the cutest punch for quickly cutting out hearts for craft projects!  Kids will love this for decorating their binders, pinning on clothes, making teacher gifts. It's also perfect for popping out paper hearts to make paper chains for decorating at school and home ~ something I totally miss from my years working as an aide in our Special Ed classroom.  Fun!

This glitter heart fabric is currently $6.99/yard and regularly $9.99 ~
called Valentines Day Glitter Cotton Fabric 43″ – Patterned Hearts.

8. Heart Fabrics for tablecloths and napkins ~ Several years ago I sewed a quick tablecloth and napkins for a Valentine's tea and I just found some fabric for you to make some of your own.  Pair this with the red, white and pink check fabric (below) and you have a really sweet way to dress your table this St. Valentine's Day!

$5.59/yard and regularly $7.99/yard.
9. Valentine's Day Cotton Fabric – Shades of Pink Plaid ~ perfect for your next craft project and those napkins or tablecloth to grace your table.



10. Wilton Candy Melt Stack'n'Melt Candy Mold ~ These Valentine's Day chocolate molds are fun to fill and fun to share.  A perfect gift for your favorite candy maker!


Thank you for stopping by today and I look forward to seeing you next time on future 10 on the 10th posts. 
Here is the list of all of today's participants in 10 on the 10th.